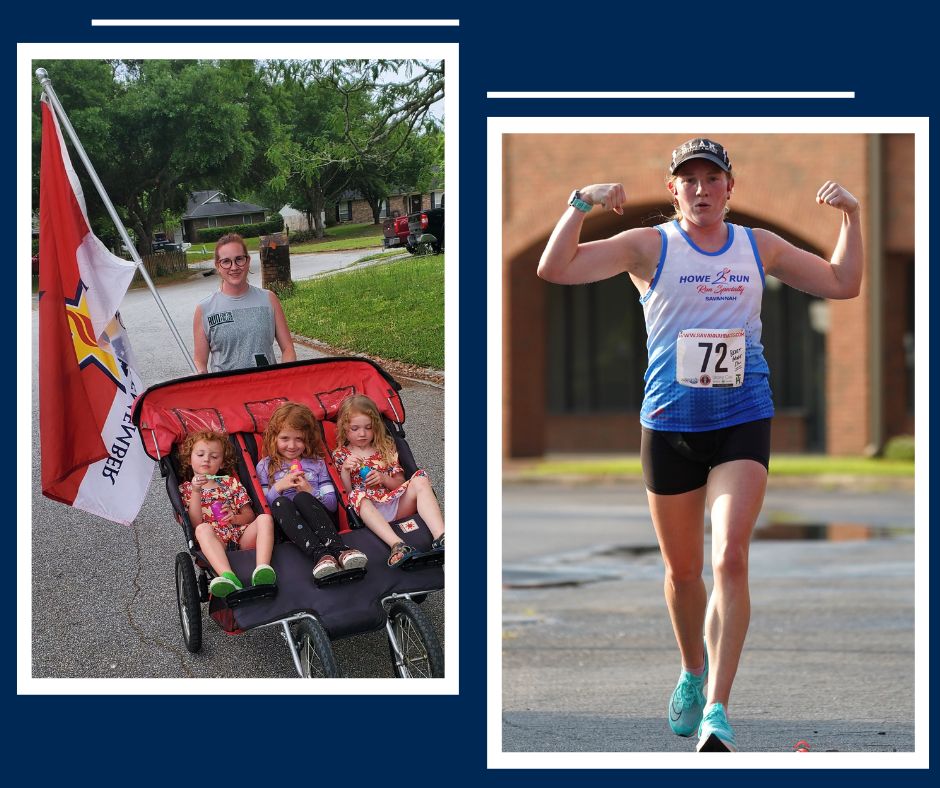 Chatham Academy got a lot more than just a teacher when they brought Brittany Dino on board this year! This powerhouse and go-getter will be running in the New York City marathon November 6!
As one of the top world marathons, it is quite an accomplishment just to be able to participate. Mrs. Dino is able to do so because she "time qualified" – which means having a qualifying run time of 1 hour, 29 minutes or less. That equates to an eight-minute mile for 26 miles! What makes this even more incredible is she did it knowing she would need to have brain surgery. Thinking it might be one of her last races, Brittany went all out and time qualified on the second to last run.
Brittany says she has been running since she was able to walk. A previous point guard for her school basketball team, the coach – who also happened to be the track and field coach – introduced her to running and her first 5K. She did her first run, and fell in love with it, even earning a scholarship to Concord. Life threw some curve balls in the way of her being able to pursue that path, and Brittany eventually attended Marshall where she pursued a career in Wellness and Physical Education, and continued her love of running.
She didn't even let having three girls (including a set of twins, and only 15 months apart in age) slow her down and ran until she was on bed rest. After having the twins, she was determined to continue to run, so her husband found a triple stroller so she could lace up and get back to hitting the pavement. You might have seen this "Triple Stroller Mom" running around town – and even the Talmadge Bridge Run!
Following her passion for running and fitness, she became a run coach before having her first brain surgery for Arnold-Chiari; a condition where the brain blocks the nerves from traveling down the spinal cord. She had always been told that you can't run with this condition, but Brittany Dino was determined to prove them wrong. After recovery, she ran the Peachtree in Atlanta and did amazing at the 10K for her first race after surgery.
Brittany competes in several local and national runs, including "Run for the Fallen." An event covering 160+ miles to honor fallen soldiers. Running with flags, runners stop at each mile marker to read names of fallen soldiers. Brittany has participated in the Run for the Fallen in six states; Georgia, New England, Florida, Colorado, Arizona, and Virginia.
Now Brittany has set her sights on the New York City marathon, training daily and raising money to help fund her trip in November. She has partnered with military spouse owned
Moss and Pine
where select apparel will be donated to Brittany's lifelong goal of competing in this amazing experience. We hope you will join us in helping get Brittany across the finish line.