Our Daily Physical Education Program focuses on sensory motor skills development, sports, teamwork and sportsmanship.
Chatham Academy's participation in various sports is dependent upon the student population.

NFL Flag Football - Middle School & High School
Soccor - Non-Competitive & SPAL (CoEd)
Basketball - SPAL (CoEd)
Track & Cross Country
Girl's Volleyball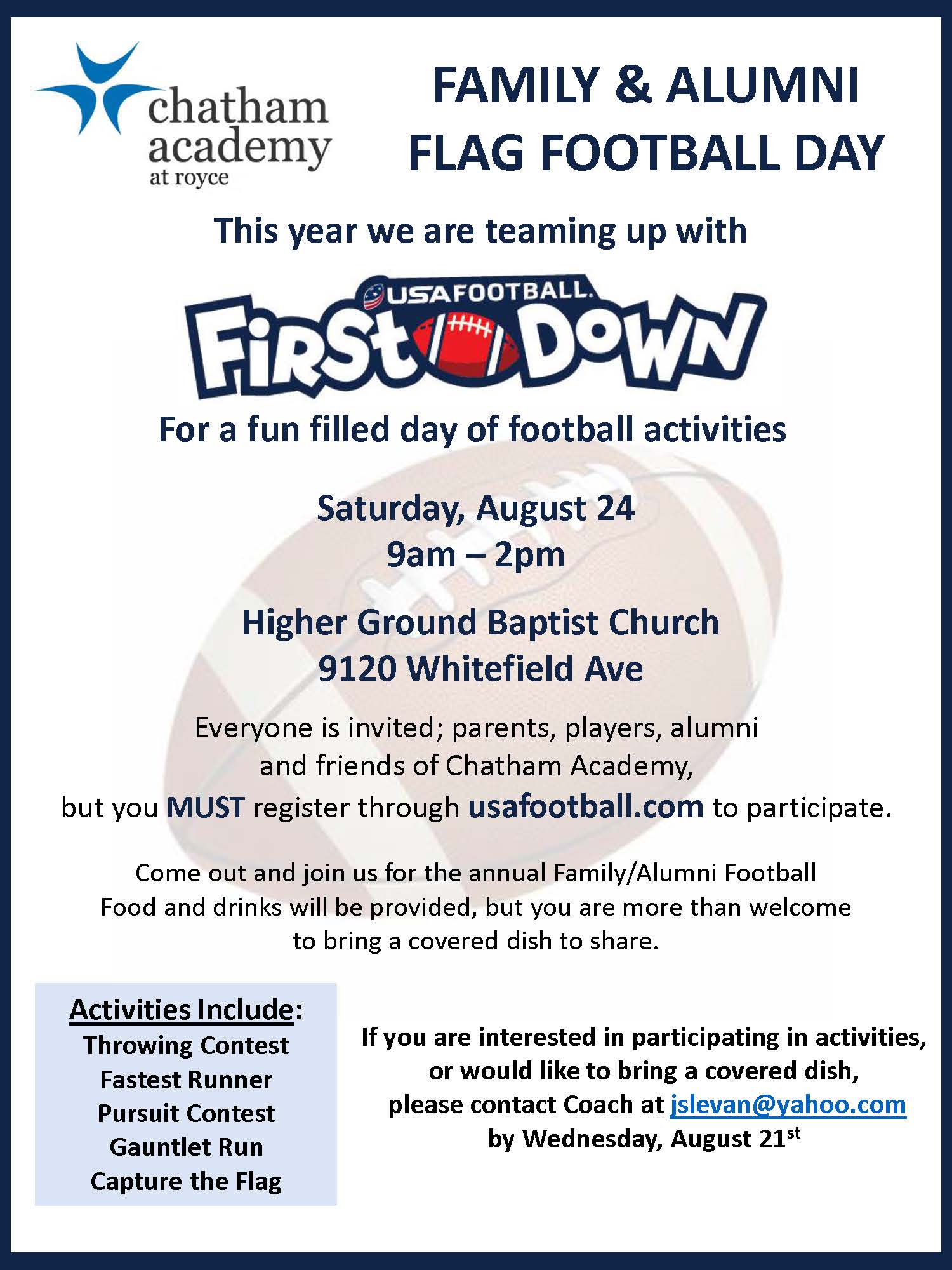 2019 Flag Football Schedule

Follow us on Facebook for more sports highlights from this year!